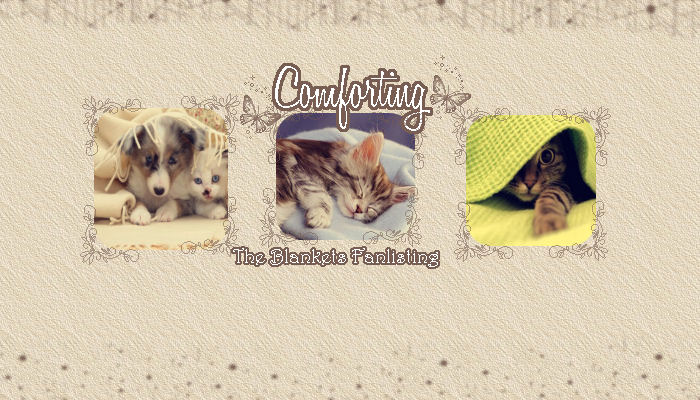 B

lankets

A blanket is a type of bedding, generally speaking, a large piece of cloth, intended to keep the user warm, especially while sleeping. Blankets are distinguished from sheets by their thickness and purpose; the thickest sheet is still thinner than the lightest blanket. Blankets are generally used for warmth, while sheets are for hygiene, comfort and aesthetics. Blankets are subdivided into many types, including quilts, duvets, and comforters, depending on their thickness, construction and/or fill material. Electric blankets are heated by electricity. Blankets were traditionally made of wool because of wool's warmth, breathability and natural fire-retardant properties, while sheets were made of cotton or linen, which are less irritating to the skin. Nowadays, synthetic fibers are frequently used for both. Throw blankets are smaller blankets, often in decorative colors and patterns, that can be used for extra warmth outside of bed. Blankets are sometimes used as comfort objects by small children.

Credit:

Wikipedia
F

anlistings

A fanlisting is a site for a particular actress, TV show, etc. that come together to make one big list of fans from across the world. Confused? Head on over to

TFL

to learn more about them.
D

isclamer

© 2016 | Precious Memories | The Fanlistings
Coding by Nikie
No copyright infringement is intended. I am in no way affiliated with any blanket company. This site is best viewed in 1024x768 resolution using Mozilla Firefox & Internet Explorer.