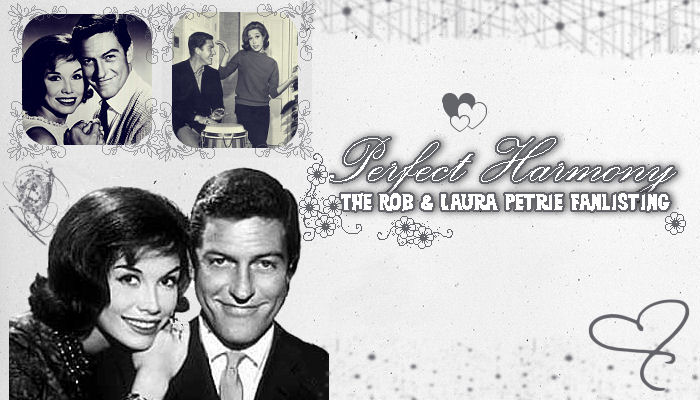 R

ob & Laura Petrie

Rob and Laura met while Rob was in the Army, and Laura was a dancer for the USO. At first, Laura couldn't stand Rob, and didn't want to have anything to do with him. But she eventually came around, and they got married in an Army hospital. After Rob got out of the Army, they moved to New Rochelle, NY, and had a son named Ritchie. They're best friends with their next door neighbors, Jerry and Millie Helper. And Rob is a well-known comedy writer for

The Alan Brady Show

, and his cowriters, Buddy Sorrell and Sally Rogers are close friends.
F

anlistings

A fanlisting is a site for a particular actress, TV show, etc. that come together to make one big list of fans from across the world. Confused? Head on over to

TFL

to learn more about them.
D

isclamer

© 2016 | Precious Memories | The Fanlistings
Coding by Nikie
No copyright infringement is intended. I am in no way affiliated with The Dick Van Dyke Show. This site is best viewed in 1024x768 resolution using Mozilla Firefox & Internet Explorer.