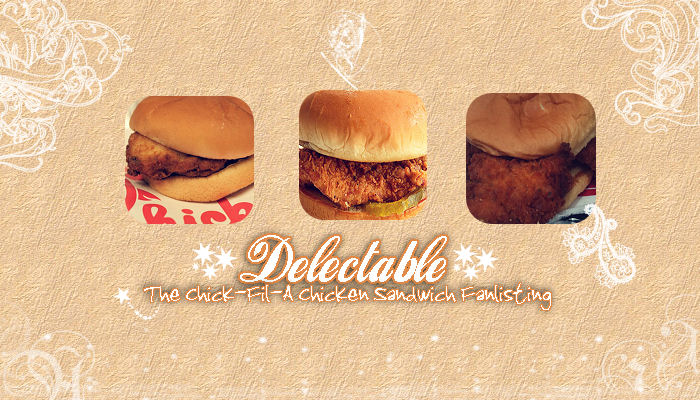 C

hick-Fil-A Chicken Sandwich

A boneless breast of chicken seasoned to perfection, hand-breaded, pressure cooked in 100% refined peanut oil and served on a toasted, buttered bun with dill pickle chips.

Credit:

Chick-Fil-A.com
F

anlistings

A fanlisting is a site for a particular actress, TV show, etc. that come together to make one big list of fans from across the world. Confused? Head on over to

TFL

to learn more about them.
D

isclamer

© 2016 | Precious Memories | The Fanlistings
Coding by Nikie
No copyright infringement is intended. I am in no way affiliated with Chick-Fil-A. This site is best viewed in 1024x768 resolution using Mozilla Firefox & Internet Explorer.