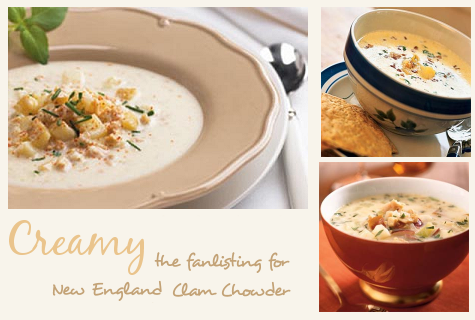 A B O U T - F A N L I S T I N G - S I T E - H O M E
Welcome
Welcome to the
TFL.org
approved fanlisting for New England Clam Chowder. Look around and grab a code and join if you like this delicious soup!
Stats

The New England Clam Chowder fanlisting has been updated on October 1, 2017. We have currently 1 members pending, and 49 listed. Please welcome Riho » as the newest member! :)
Previous Owner: Jordan
Website
Merry Christmas, Leigh Ann! Your 2009
Secret Santa
.
Disclaimer
Images were found at
Google
. No copyright infringement is intended.