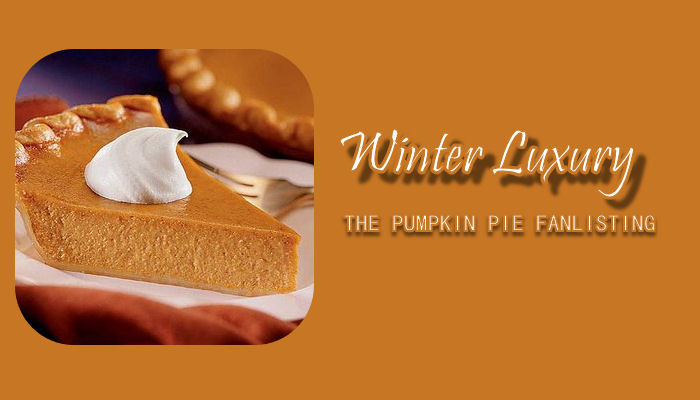 P

umpkin Pie

Pumpkin pie is a traditional North American sweet dessert, eaten during the fall and early winter especially for Thanksgiving and Christmas. The pumpkin is a symbol of harvest time and featured also at Halloween.

The pie consists of a pumpkin-based custard, ranging in color from orange to brown, baked in a single pie shell, rarely with a top crust, which technically makes it a tart. The pie is generally flavored with nutmeg, cinnamon, cloves and ginger.

This pie is often made from canned pumpkin or packaged pumpkin pie filling (spices included); this is a seasonal product available in bakeries and grocery stores, although it is possible to find year-round.

Credit
F

anlistings

A fanlisting is a site for a particular actress, TV show, etc. that come together to make one big list of fans from across the world. Confused? Head on over to

TFL

to learn more about them.
D

isclamer

© 2016 | Precious Memories | The Fanlistings
Coding by Nikie
No copyright infringement is intended. I am in no way affiliated with The Christmas Box. This site is best viewed in 1024x768 resolution using Mozilla Firefox & Internet Explorer.