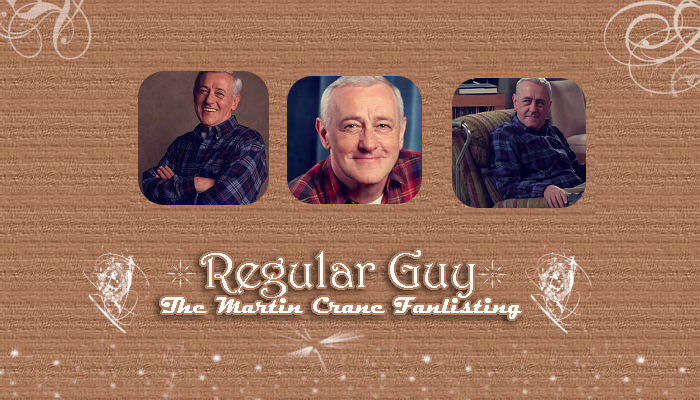 M

artin Crane

Det. Martin "Marty" Crane (Ret.) is a fictional character on the American television show

Frasier

. He was played by actor John Mahoney. Martin is the father of Frasier and Niles Crane.

Credit:

Wikipedia
F

anlistings

A fanlisting is a site for a particular actress, TV show, etc. that come together to make one big list of fans from across the world. Confused? Head on over to

TFL

to learn more about them.
D

isclamer

© 2016 | Precious Memories | The Fanlistings
Coding by Nikie
No copyright infringement is intended. This site is best viewed in 1024x768 resolution using Mozilla Firefox & Internet Explorer.