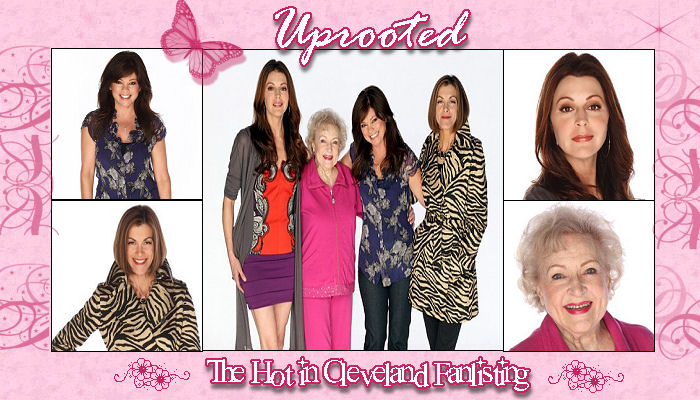 H

ot in Cleveland

Hot in Cleveland is an American sitcom on TV Land starring Valerie Bertinelli, Jane Leeves, and Wendie Malick as three past-their-prime entertainment industry veterans from Los Angeles whose lives are changed when their Paris-bound plane lands in Cleveland, Ohio. There they find a welcoming community that is less shallow, youth-obsessed and weight-conscious than L.A., and where one of them leases a home with a sassy caretaker played by Betty White. The series, which is TV Land's first original scripted series, premiered on June 16, 2010, and was TV Land's highest rated telecast in the cable network's 14-year history.

Credit:

Wikipedia

I named this fanlisting "Uprooted," because in the pilot episode, Melanie, Victoria, and Joy are on their way to Paris, but suddenly their plane lands in Cleveland, and they decide (mostly Melanie's idea!) to take up roots there.
F

anlistings

A fanlisting is a site for a particular actress, TV show, etc. that come together to make one big list of fans from across the world. Confused? Head on over to

TFL

to learn more about them.
D

isclamer

© 2016 | Precious Memories | The Fanlistings
Coding by Nikie
No copyright infringement is intended. I am in no way affiliated with TV Land or Hot in Cleveland. This site is best viewed in 1024x768 resolution using Mozilla Firefox & Internet Explorer.