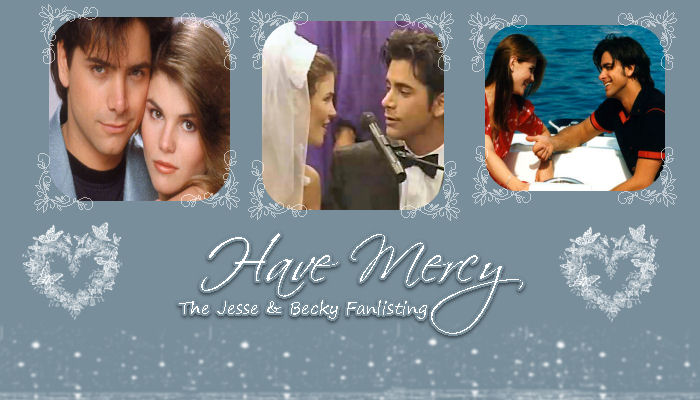 J

esse/Becky

Jesse Katsopolis is Danny Tanner's Elvis-obsessed brother who comes to help Danny raise his 3 girls, DJ, Stephanie, and Michelle, after Danny's wife dies. Rebecca Donaldson is Danny's cohost on their popular talk show,

Wake Up, San Fransisco

. The two meet on the set and fall in love. They marry in the 4th season, and then later have twin boys Nicky and Alex in the 5th season. Jesse & Becky truly love each other and would do anything for each other.
F

anlistings

A fanlisting is a site for a particular actress, TV show, etc. that come together to make one big list of fans from across the world. Confused? Head on over to

TFL

to learn more about them.
D

isclamer

© 2016 | Precious Memories | The Fanlistings
Coding by Nikie
No copyright infringement is intended. I am in no way affiliated with Full House. This site is best viewed in 1024x768 resolution using Mozilla Firefox & Internet Explorer.