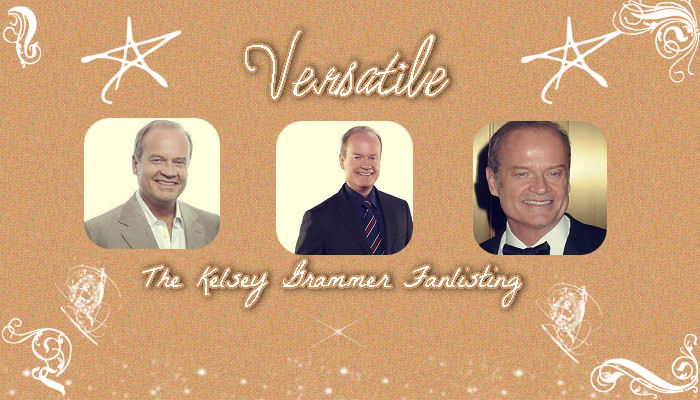 K

elsey Grammer

Allen Kelsey Grammer (born February 21, 1955) is a 5-time Emmy Award-winning American actor and comedian. He is most widely known for his two-decade portrayal of psychiatrist Dr. Frasier Crane in the NBC sitcoms

Cheers

and

Frasier

. He has been nominated for fourteen Emmys, including one for playing his character on three sitcoms (the third being a guest appearance on

Wings

), as well as portraying the part on an episode of

The John Larroquette Show

, and has also worked as a television producer, director, writer, and as a voice artist. He has received many accolades for his role as the voice of Sideshow Bob on

The Simpsons

.

Credit:

Wikipedia
F

anlistings

A fanlisting is a site for a particular actress, TV show, etc. that come together to make one big list of fans from across the world. Confused? Head on over to

TFL

to learn more about them.
D

isclamer

© 2016 | Precious Memories | The Fanlistings
Coding by Nikie
No copyright infringement is intended. I am in no way affiliated with anything related to Kelsey Grammer. Please don't come here bashing about Kelsey's recent marriage troubles. This is just a fan site showing support of his work. This site is best viewed in 1024x768 resolution using Mozilla Firefox & Internet Explorer.