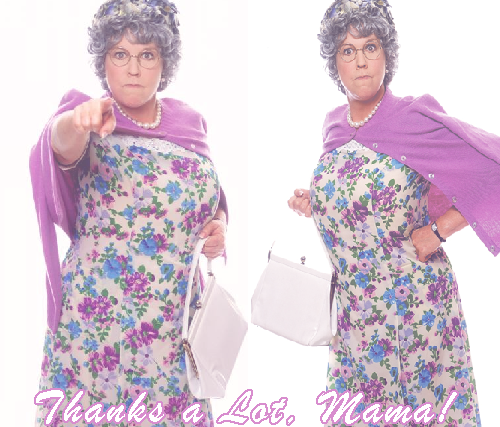 HOME >> ABOUT >> CODES >> RULES >> JOIN >> UPDATE >> DELETE >> RESET PASSWORD >> FANS >> EXTRAS
Fanlistings:
A fanlisting is a site for a particular actress, TV show, etc. that come together to make one big list of fans from across the world. Confused? Head on over to
TFL
to learn more about them.

Mama:
This fanlisting is for the character of Thelma 'Mama' Harper from the popular 80s sitcom, "Mama's Family." She has 3 kids: Ellen (played by Betty White), Eunice (played by Carol Burnett), and Vint (played by Ken Berry). Mama is played by the talented Vicki Lawrence.