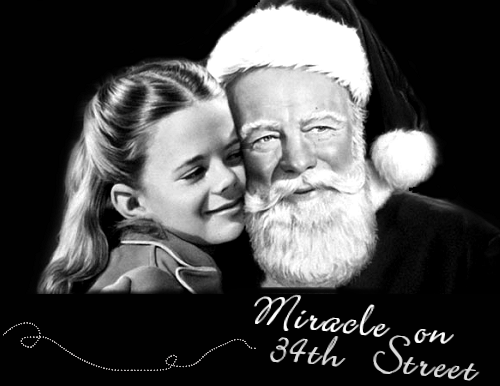 About

. . . .


Fanlistings: A fanlisting is a site for a particular actress, TV show, etc. that come together to make one big list of fans from across the world. Confused? Head on over to TFL to learn more about them.

Miracle on 34th Street: Miracle on 34th Street (also titled The Big Heart in the UK) is a 1947 film which tells the story of a gentle old man, working as a Santa Claus at Macy's department store in New York City, who contends that he is the real Santa. The movie was written by Valentine Davies and director George Seaton. Davies also penned a short story version of the tale which was published simultaneously with the film's release. The film won Academy Awards for Best Actor in a Supporting Role (Edmund Gwenn), Best Writing, Original Story (Valentine Davies) and Best Writing, Screenplay. It was also nominated for Best Picture, losing to Gentleman's Agreement. It was placed #9 at AFI's 100 Years ... 100 Cheers.

Credit: Wikipedia


Disclaimer . . . .


Images were found at Google. No copyright infringement is intended.