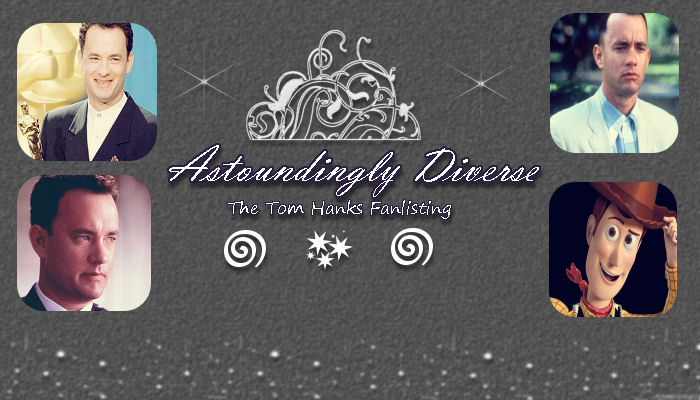 F

anlistings

A fanlisting is a site for a particular actress, TV show, etc. that come together to make one big list of fans from across the world. Confused? Head on over to

TFL

to learn more about them.
T

om Hanks

Thomas "Tom" Jeffrey Hanks (born July 9, 1956) is a two-time Academy Award-winning American film actor, Emmy winning director, voice-over artist and movie producer who starred in family-friendly and screwball comedies before achieving notable success as a dramatic actor in Philadelphia and Forrest Gump. As of September 24, 2006, Hanks is the highest-grossing lead actor of all time, with a combined gross of over USD$3.3 billion and a worldwide gross of nearly $6 billion.

Source:

Wikipedia
D

isclamer

© 2016 | Precious Memories | The Fanlistings
Coding by Nikie
No copyright infringement is intended. I am in no way affiliated with anything related to Tom Hanks. This site is best viewed in 1024x768 resolution using Mozilla Firefox & Internet Explorer.