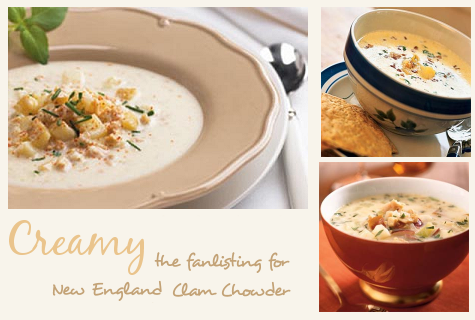 A B O U T - F A N L I S T I N G - S I T E - H O M E
About
Fanlistings:
A fanlisting is a site for a particular actress, TV show, etc. that come together to make one big list of fans from across the world. Confused? Head on over to
TFL
to learn more about them.
New England Clam Chowder:
New England Clam Chowder is a thick, creamy soup. It contains onions, flour, clams, potatoes, and practically anything else you want to add to it, whether it be bacon or whatever. It's really good and it's my favorite kind of soup.
Disclaimer
Images were found at
Google
. No copyright infringement is intended.